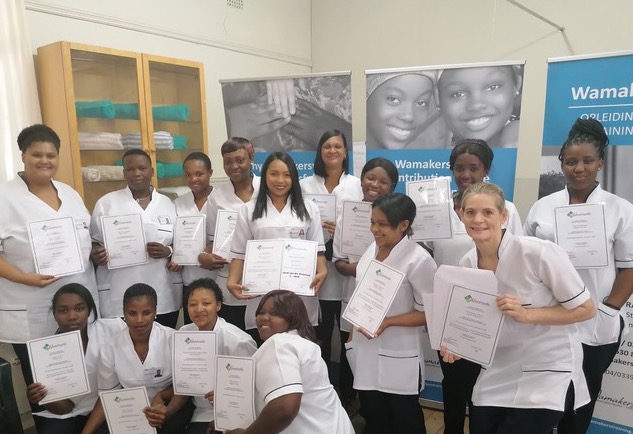 We educate to empower
Welcome to Wamakersvallei. We are a community-based centre located in Wellington, Western Cape. We provide much-needed training services designed to enrich the lives of disadvantaged members of the community. They will gain crucial skills and training needed to successfully enter the South African job market in different sectors.
FROM THE WAMAKERSVALLEI BENEFICIARIES

"As 'n wedergebore Christen het ek 'n passie en 'n liefde vir my medemens en veral kinders ontwikkel. Alle kinders, asook die wat gestremd of outisties is. Die liefde het geen beperkinge nie. Ek het 'n droom om 'n groot genoeg plek te kan hê om arm mense en kinders te kan versorg. Ek wil veral jongmense en kinders bewus maak daarvan dat Jesus lewe en hulle vertel van sy liefde. Die wêreld raak al hoe boser a.g.v. die liefde wat afkoel. Ja, dit is hoekom ek regtig dink mense soos ons kry 'n kans om te lewe en te laat lewe."
"Alles by Babasorg en Kleutersorg was baie opwindend. Ek het baie geleer en sal vir baie mense vertel van Wamakersvallei se uitstekende diens."
"Alles was goed, uitstekend! Ek het elke oomblik geniet van hierdie kursus. Ek is nie vandag spyt ek het dit gedoen nie.Wamakers is 'n wonderlike Sentrum, wat my baie geleer het. Die personeel is net so ongelooflik. Pragtige mense, lieflike mense, dierbaar, altyd vol "smiles". Beeldskone vroue wat die Here geskape het. As jy 'n kind van God is dan maak Hy jou pragtig."
"Just want to thank everyone (personnel+students) for a wonderful time and opportunity you offered me for the time I have been here. I learned so much and I believe that what I am taking with me is worth a lifetime. The love, respect and humour you showed me, is what I did not imagine I would get in such a new, strange place. I hope that we will meet again in the future. Thank you (Ke a leboga. Sala Sentle)—meaning: Thank you and stay well."
"Being at Wamakers learnt me a lot about who I am, and what I want to achieve. I have met incredible people who uplifted me in a positive way. I received lots of love from teachers and students. I could not have asked for a better place to study at. May the teachers continue with being a blessing and good advisors to students to come."
"Wamakers brought absolute change in my life. When I first came to Wamakers, I knew nothing about having friends, making friends with people, but thankfully I came here and I now know how. This course was an amazing experience in my life. It totally changed my life and my family's too, because what I was taught here I went to teach them as well. I thank you very much for having me at Wamakers. I enjoyed every moment. Love you lots."
"Ek was senuweeagtig die eerste oggend van my prakties. Toe ek eers aan die gang was, het dit beter gegaan. Die pasiënte was vriendelik en het toegelaat dat ons hul was en voer. Ek het elke dag iets nuuts geleer. Dit wat suster Meyer ons attent op gemaak het, het ons alles ervaar. Ek het elke dag baie geniet. Baie dankie dat ek die kursus by Wamakers kon doen."
"Die kursus het my baie respek vir myself en ander geleer. Ek het ook geleer om dissipline in die kombuis te handhaaf. Ek het ook menswaardigheid geleer en om die lewe te waardeer en tevrede te wees met wat ek het. Die spesiale vriendskap en liefde wat ek by Wamakers gekry het, sal ek saam met my neem."
"Dit was vir my 'n belewenis, ek het myself gevind en my selfvertroue het 'n groot 'boost' gekry. Ek het nuwe mense ontmoet en vandag is hulle my nuwe familie. Ek kan God dank vir die mense, dosente en almal wat hy op my pad gestuur het, hier by die sentrum. Almal het my lewe kom verryk en verander op een of ander manier. Ek het soveel kennis opgedoen. "
 "Wamakers you did it. I'm someone I never knew I would be! Dankie vir almal wat deel gehad het in my lewe. Ek't 'n BESTE maatjie ontmoet."
"I have always been a person who doesn't easily give up and I opted to do a short course at Wamakersvallei. There I've been equipped, adding to my love I have for helping those in need. I started off with the Frail Care Course, then the Cooking Course and the Baby care. I decided that was not enough, then later did the Home Management which helped me a lot.  

With the assistance of Surette Moggee, Project Manager of Wamakerssvallei Training Centre, I started my own cleaning business: Grateful Cleaning & Catering, which I operated with 26 people, for several years."
Sy het net Gr 7 gehad, maar het Iréne de Waal oortuig dat sy goed kan lees en skryf en dat
sy ook "Sondagskool gee". Sy het die Kleutersorg voltooi en verbasend goed gevaar. Met
die sertifikaatplegtigheid, was die spreker van Boland Kollege. Die het haar gemotiveer om
vir die oorbruggingskursus in te skryf. Daarna voltooi sy die N-kursusse en word in 2012
aangestel by Soetendal skool as Graad 1 onderwyseres.
OUR VALUES
We aim to Empower
We teach the value of Respect

Our teachings are Inclusive of all students and communities

We practice Honesty
We practice Accountability in all we do
We honor our Commitment to helping the community
We are committed to showing Compassion through our work
We strive for Integrity
We commit to good Customer Service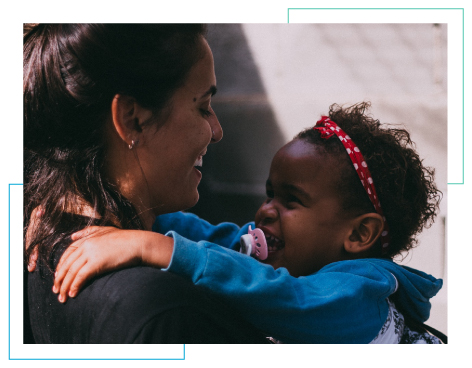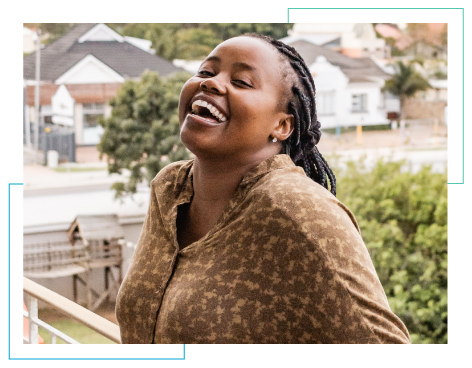 SUPPORT US

As an NGO and NPC (NPC CoR39), Wamakersvallei welcomes all forms of support. From monetary donations, sponsoring/funding students and offering internships/job placements to recent graduates. These, no matter how big or small, help us build a stronger community.